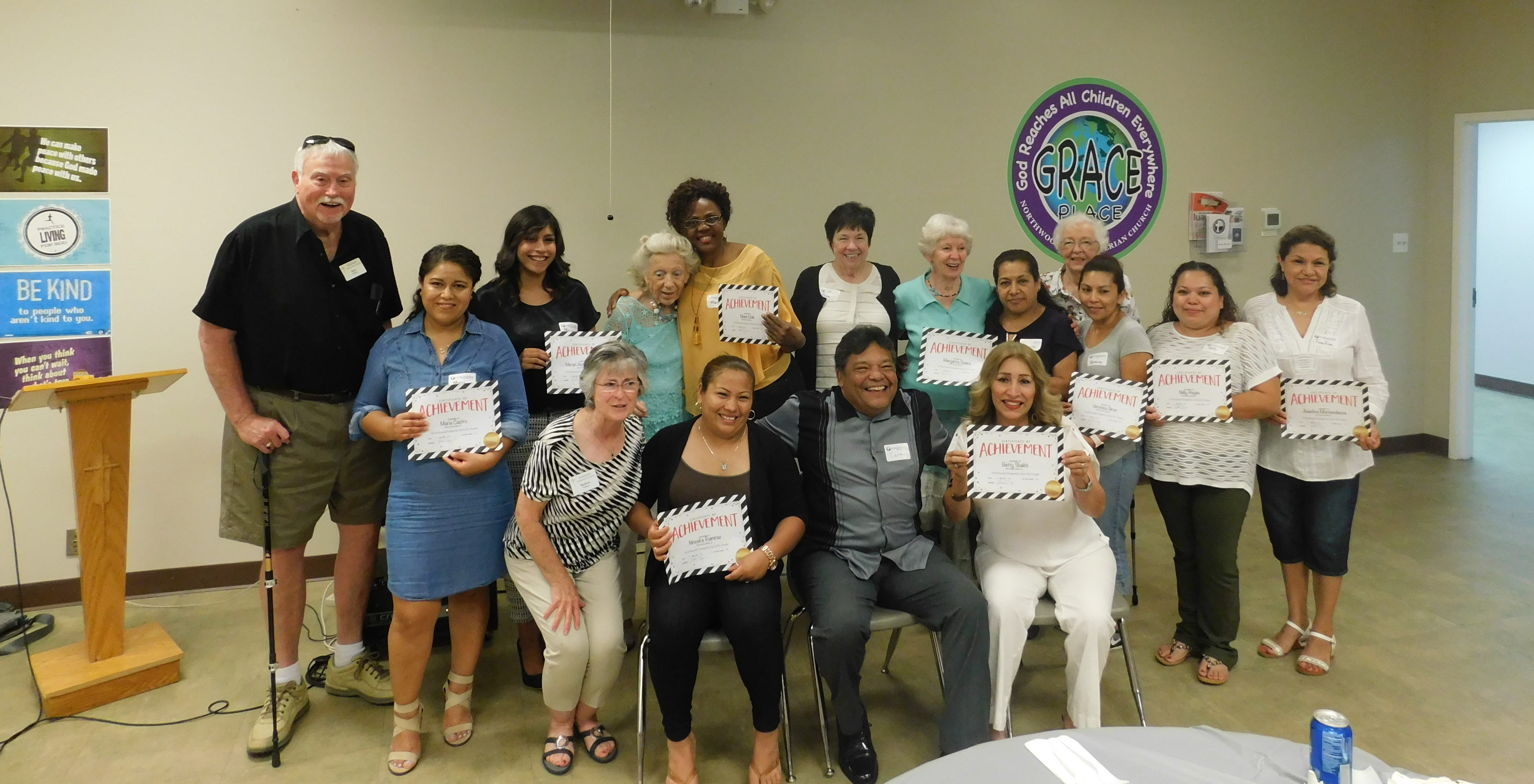 Adult Ministries
We offer opportunities to study, serve, and create community, in an effort to make a difference in our lives and others. A variety of Sunday morning classes for adults, midweek studies, retreats, men and women groups, travel ministry, and special events are available for you to be a part of. Please contact davidpuig@northwoods.org for any questions.
9:30 a.m. in Room 211 – 1 Corinthians
10:00 a.m. in the Conference Room – Narrative Biblical Stories
11:00 a.m. in Room 211 – Minor Prophets
11:00 a.m in Room 211 – Contemporary Issues Class
Nov. 3rd – Making Sense of Modern and Contemporary Art. Or Not. Eric Timmreck, a long time
docent at the Museum of Fine Arts, Houston, will share his understanding of today's art, based
his years of study and passionate interest in the subject.
Nov. 10th – Art in Pastel Chalk. Member Ron Ledbetter will give a demonstration of creating art with pastel chalk as he explains to us the difference between chalk and other mediums and
discusses related matters.
Nov. 17th – Why I am a Baha'i. Established in 1863, The Baha'i Faith first grew in Persia and the Middle East. It is estimated that today there are 5 to 8 million Baha'is spread through out the world. Baha'i teaches the worth of all religions and the worth and unity of all people.
Kathy Huntsman will discuss her understanding and devotion to Baha'i.
NOV. 24th – TBA.
Tuesdays at 6:30 a.m. in Room 211 – Men's Bible Study
Wednesdays at 9:30 a.m. in Room 211 – Reading Biblical Literature: Genesis to Revelation
Fridays
at 10:30 a.m. in Room 211 – Classics Class – This class enjoys learning together by bringing professors into the classroom through DVD classes offered by The Great Courses.
Spanish Classes on Thursdays at 10:00 a.m. in Rooms 211 and 231 (Oasis)
ESL Class for beginner and intermediate on Tuesdays and Thursdays at 10:30 a.m. and 6:30 p.m. in Rooms 213 and the Boy Scout Bldg.
Women's Wine and The Word and Men's Bible and Brews
Studying the Bible as we build fellowship over wine and beer.
Alternating 3rd Thursdays of the month from 7-9 p.m. at Saints Restaurant, 13455 Cutten Rd., Houston, TX 77069
Tai Chi – Tuesdays at 8:45 a.m. in the Fellowship Hall. Free!
Yoga – Wednesdays at 7:00 p.m. in Room 211. Class is $4/day. For more info contact yogajenn@gmail.com.
Discovery Women (Guest Speakers) –
2nd Tuesdays of the month in Room 221 (Grace Place). Open to everyone. Please contact Barbara Owen for more information at 713-252-5655.
Presbyterian Women Bible Study – 1st Tuesday of the month in Room 221 (Grace Place). Open to everyone. Please contact Nancy Kauffman for more information at

nancylkauffman@yahoo.com

.
Art Critique Group –
4th Friday of the month. For more information contact Kim Rootes, kimkabler@hotmail.com.
Coffee Talk –
1st Friday of the month. Bring your favorite mug for fun fellowship and coffee! Contact Margaret Rodriguez at

mrr.836@gmail.com

for more information.
The 50+ group includes anyone in our church fifty years or older who wants to enjoy fun trips with other members. Usually there is one event per month and different people volunteer to plan and host the event. Click below for our events coming up!